USA Patriot Act
Important Information About Procedures for Opening a New Account
To help the government fight the funding of terrorism and money laundering activities, Federal law requires all financial institutions to obtain, verify, and record information that identifies each person who opens an account.
What this means for you: When you open an account, we will ask for your name, address, date of birth, and other information that will allow us to identify you. We may also ask to see your driver's license or other identifying documents.
In some cases, identification will be requested for those individuals banking with us prior to the effective date of the customer identification requirements because original documentation was not obtained with the opening of the account, or we are unable to form a reasonable belief that we know the true identity of the existing customer. In all cases protection of our customer's identity and confidentiality is our pledge to you.
Important Information About Opening A Legal Entity Account
Effective May 11, 2018, new rules under the Bank Secrecy Act will aid the government in the fight against crimes to evade financial measures designed to combat terrorism and other national security threats.
EACH time an account is opened for a covered Legal Entity, we are required to ask you for identifying information (name, address, date of birth, social security number as well as identification documents) for:
Each individual that has beneficial ownership (25% or more); and,
One individual that has significant managerial control, of the Legal Entity.
If you are opening an account on behalf of a Legal Entity, you will be required to provide the appropriate documentation and to certify that this information is true and accurate to the best of your knowledge.
We proudly support all efforts to protect and maintain the security of our customers and our country.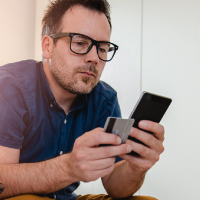 SMS Guardian
Protect yourself with our free anti-fraud text alert service for your credit and debit card transactions.
Messages and Data Rates may apply.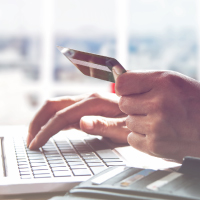 Instant Issue
Debit Cards
More convenient than ever. Stop by a branch location to receive your debit card on the spot.