Business Checking
Features
$10 maintenance fee for each statement cycle that the balance is below $2000 (Subject to activity level review)
Itemized Statement with check images
Subject to activity level review
Accounts closed within 60 days of opening will be charged a $25 premature closing fee.
Additional Services Available for Business Checking Customers:
Notary Services- no additional charged

Check Recovery Service - no additional charge – DoubleCheck
First National Bank & Trust Debit Card (upon approval)
Online Banking-no additional charge
E-Statements & e-Notices-no additional charge
Online Bill Pay –no additional charge when 3 payments per month are made using iPay
First Access Telephone Banking 24/7- no additional charge
Unlimited use of First National Bank & Trust's ATMs
Overdraft privileges available - upon approval.  Click here for more details 

Optional Features

Remote Deposit Complete – (RDC) - High Volume Remote Deposit Capture Solutions 
The web (RDC) check image capture, storage, and processing solution enables FNB&T to provide commercial customers the ability to electronically deposit a wide variety of paper checks.

 



Remote Deposit Complete (RDC) is the ideal remote deposit solution for commercial customers who have checks to deposit every day. Least–cost routing and speed of collection are optimized with this service.

 
With a scanner attached to a Windows-based PC, commercial customers can utilize RDC to scan and deposit paper checks.

 
For more information please contact a customer service representative at 251-368-3148 or 877-575-2440.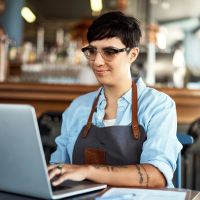 Commercial RDC
Save a trip to the bank and deposit your commercial checks electronically.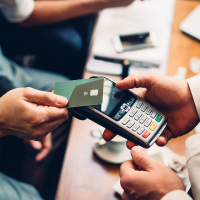 Credit Cards
Make Life Simple! Apply today with one of our customer service representatives.