Remote Deposit
High Volume Remote Deposit Capture Solutions
The web (RDC) check image capture, storage, and processing solution enables FNB&T to provide commercial customers the ability to electronically deposit a wide variety of paper checks.
Remote Deposit Complete (RDC) is the ideal remote deposit solution for commercial customers who have checks to deposit every day. Least–cost routing and speed of collection are optimized with this service.
With a scanner attached to a Windows-based PC, commercial customers can utilize RDC to scan and deposit paper checks. For more information please contact a customer service representative at 251-368-3148 or 877-575-2440.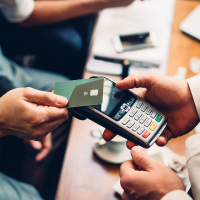 Credit Cards
Make Life Simple! Apply today with one of our customer service representatives.