Business Certificate of Deposit
If you are looking for safety as well as a solid rate of return when you invest, consider a First National Bank & Trust Certificate of Deposit. We offer a wide range of certificates with various terms and interest rates depending on your investment needs.
$1,000 deposit and balance requirement
Choose maturities  from 182 days to 60 months
Interest payable by check, direct deposit or compounding quarterly
Insured by FDIC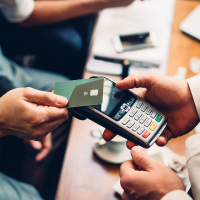 Credit Cards
Make Life Simple! Apply today with one of our customer service representatives.