Business Certificate of Deposit
If you are looking for safety as well as a solid rate of return when you invest, consider a First National Bank & Trust Certificate of Deposit. We offer a wide range of certificates with various terms and interest rates depending on your investment needs.
$1,000 deposit and balance requirement
Choose maturity from 1 month to 60 months
Interest payable by check, direct deposit or compounding quarterly
Insured by FDIC
First National Bank & Trust Jump Start CD
Get a jump start on retirement or that college fund! Imagine a CD that lets you put away money for retirement or college fund with a systematic monthly savings plan that grows risk-free with compounded interest. The Jump Start CD lets you do just that.
It's simple. Just open your account with $250 or more and we'll arrange monthly transfers of $25 or more from your FNB&Trust checking account. You save on a consistent basis and earn a competitive rate on a CD that will grow in value over time. Give one of our personal bankers a call at 251-368-3148 or toll free at 1-877-575-2440 for all the details!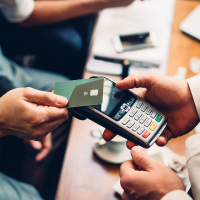 Credit Cards
Make Life Simple! Apply today with one of our customer service representatives.