Business Additional Services
---
24-Hour ATM Banking
The First National Bank & Trust ATM network is another way we provide you with convenient access to your money and account information. Get cash at any First National Bank & Trust ATM, as well as thousands of other machines worldwide through network affiliations with NYCE ®, Pulse ®, Cirrus®, or Plus® systems.
First National Bank & Trust 24-Hour ATM Locations:
Atmore
Main Branch
111 South Main Street
Atmore, Alabama 36502
North Branch
205 N. Main Street
Atmore, Alabama 36502
South Branch
104 Lindberg Avenue
Atmore, Alabama 36502
 Excel
Excel Branch
67 Highway 136E
Excel, AL 36439


Automatic Funds Transfer

Sometimes, even those folk who never exceed their bank account funds can make a mistake. That's why First National Bank & Trust offers Automatic Funds Transfer. It works like this. If you happen to exceed the funds in your account, we can automatically transfer funds from one of your other First National Bank & Trust savings or checking accounts to cover the overdraft.
Automatic Funds Transfer can save you from an embarrassing error and the expense of returned check fees that are charged by many merchants, in addition to bank charges. Apply at your nearest First National Bank & Trust office.
---
DoubleCheck - FREE check recovery for Commercial Checking Customers

First National Bank & Trust has partnered with Econocheck Corporation to offer our business customers DoubleCheck, a free electronic check re-presentment program.


Automatically increases your recovery of bad checks
No forms to fill out or long term contract agreements
No enrollment fees
No equipment to purchase
No changes to your existing FNB&Trust account
No hidden charges

Benefits of the DoubleCheck program:

Your internal collection efforts reduced or eliminated with a consumer-friendly approach to collections
You can avoid embarrassing conversations or collections with your returned check customers
Checks are returned at 100% of the face value if recovered
You'll experience improved rate and speed of recovery with electronic submission
24/7 real-time reporting – secure on-line tracking providing status detail on all your NSF checks
For questions regarding this valuable, no cost program, please give us a call.
---
Night Depository
After hour's deposits are a convenient and secure way to do your banking. Zipper or locking deposit bags are available (Bag not required for use of night depository. All locations accept envelope drops.). Night depositories are available at all of our locations.
---
Notary Public and Signature Guarantee
Bring in your legal documents and we will certify your signature.
---
Safe Deposit Boxes
A safe deposit box from First National Bank & Trust provides security and peace of mind. Imagine what you would do if important papers or those items you consider irreplaceable, things with sentimental value, were stolen or destroyed in a fire or hurricane. With a safe deposit box from First National Bank & Trust, you can be sure your valuables will be safe and secure for only pennies a day. Box sizes vary and the annual fee is automatically deducted from your FNB&T checking account. For box availability, stop by or call us at 251-368-3148. Safe deposit boxes aren't currently available in Excel.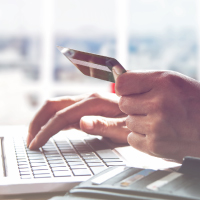 Instant Issue
Debit Cards
More convenient than ever. Stop by a branch location to receive your debit card on the spot.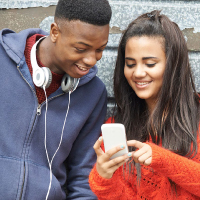 Mobile App
Free and packed with convenient features, our app is a must-have to manage your finances on-the-go.