MasterMoney Debit Card
MyCardRules
Cardholders can access MyCardRules through the FNB&T Mobile App. Users can then set a variety of controls or alerts on all supported cards. Some of the controls and alerts include:
■ Turning the card on and off
■ Setting per-transaction spending limits based on various factors such as dollar amount, transaction type, or merchant type
■ Receiving alerts on all transaction attempts declined
■ Setting other instant alerts on all or select transactions
■ Setting a location boundary where the card can be used based on map region or device geolocation
■ Setting parental or employer controls and monitoring
■ Reporting the Card as Lost or Stolen
Enrolling in MyCardRules
For current Mobile Banking Users:
Log in to your FNB&T Mobile App
From the main menu, select Preferences (under the "Resources" section)
Go to Manage Cards
Choose your applicable card (based on the name and last 4 of the card number)
Select Alerts and Protection.
Choose the alerts that you would like to enable and follow the corresponding steps.
If you are not currently enrolled in Mobile Banking, please contact a customer service representative at one of our branches to sign up for Online Banking and Mobile Banking.  
Atmore:  251-368-3148
Excel:     251-765-9020
Mobile:   251-368-0462
For debit card pin changes, you may call toll free 1-888-885-9875. You must know your existing pin in order to change to a new pin. To report a lost or stolen FNB & Trust debit card, call 1-888-297-3416. To report fraud on a FNB & Trust debit card please call 1-800-237-8990.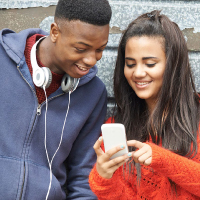 Mobile App
Free and packed with convenient features, our app is a must-have to manage your finances on-the-go.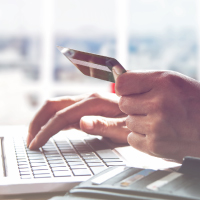 Instant Issue
Debit Cards
More convenient than ever. Stop by a branch location to receive your debit card on the spot.