MasterMoney Debit Card
smsGuardian
Sign on to website
Enter valid card number followed by the enrollment criteria for the card
Verify Terms & Conditions and Service Usage Guide
Enroll a device for the card. Go to the Device/Create Device tab.
Enter 10 digit mobile device number and click "Submit"
Send the required message provided to 27576
Verify you received a confirmation message
smsGuardian

enrollment complete.
Alerts start within 24 hrs.
Message and Data rates may apply, Messages per issuer setting.
Reply STOP to discontinue service
Reply HELP for Help
Want a text message when your card is used for an out of state transaction, declined authorization, international transaction, your card's not present, or an authorization greater than $300.00? Sign up for smsGuardian, now!
When you receive messages, please look at them carefully! If you have initiated the transaction, do nothing. If you HAVE NOT initiated the transaction, you must reply using the code given in the text message. If you reply with the code given, your debit card will be blocked and you can no longer use your card. This is to prevent any further fraudulent activity on your card. Then, contact us and we will further investigate the activity and instantly issue a new debit card to you.
Atmore - 251-368-3148
Excel

- 251-765-9020
For debit card pin changes, you may call toll free 1-888-885-9875. You must know your existing pin in order to change to a new pin. To report a lost or stolen FNB & Trust debit card, call 1-888-297-3416. To report fraud on a FNB & Trust debit card please call 1-800-237-8990.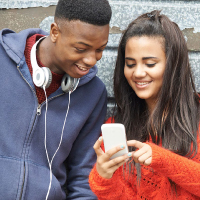 Mobile App
Free and packed with convenient features, our app is a must-have to manage your finances on-the-go.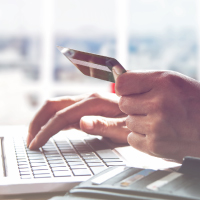 Instant Issue
Debit Cards
More convenient than ever. Stop by a branch location to receive your debit card on the spot.