Alerts
NOTICE OF CHANGES IN TEMPORARY FDIC INSURANCE COVERAGE FOR TRANSACTION ACCOUNTS
By federal law, as of 1/1/2013, funds in a non-interest-bearing transaction account (including an IOLTA/IOLA) will no longer receive unlimited deposit insurance coverage, but will be FDIC-insured to the legal maximum of $250,000 for each ownership category.
CHANGES TO ONLINE BANKING PROCEDURES:
Your personal, non-public financial information is very important to First National Bank & Trust. That's why we have developed a new state-of-the-art security feature to make you feel even more secure when you log in to access your Internet Banking accounts. You'll rest easy knowing that when banking at First National Bank & Trust Bank, you are safe.
IMPORTANT INFORMATION:
Information security is a top priority of First National Bank & Trust. First National Bank & Trust will
NEVER
ask you for personal and/or confidential information via either our internet banking website or e-mail after your initial account opening. Periodically, you will be asked to change your Internet banking password that will be verified, via email, after the change. If you are ever asked to furnish any personal information, please ignore the request and contact us immediately. As always, feel free to contact us with any questions or concerns.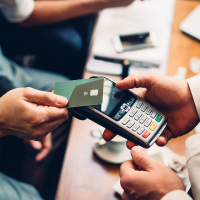 Credit Cards
Make Life Simple! Apply today with one of our customer service representatives.