Business Online Services
First National Bank & Trust's Cash Management can help your business maximize returns, simplify bank account reconciliation, improve productivity and increase the availability of funds – all you need to better manage your business finances.
24-hour online access to your account balances and transaction history
Manage payroll by direct deposits into employee's designated bank account
Flexible payroll management including schedule and payment changes
Disbursement services for more efficient payment to suppliers
Cash Management provides convenient solutions to meet your business needs – both today and in the future. Please contact a personal banker at 251-368-3148 or toll free at 1-877-575-2440 for more information.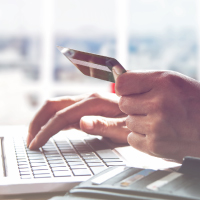 Instant Issue
Debit Cards
More convenient than ever. Stop by a branch location to receive your debit card on the spot.