Overdraft Privilege
Prevent the inconvenience and embarrassment of checks returned for insufficient funds with our Overdraft Privilege option. It's a great money management tool, especially for someone who has a lot of deposit and withdrawal activity and a constantly changing balance.
An overdraft fee of $34.00 per item will be imposed. This fee applies to overdrafts created by check, in-person withdrawal, ATM withdrawal, or other electronic means. Whether your overdrafts will be paid is discretionary and we reserve the right not to pay. The total negative balance is due and payable upon demand with a maximum repayment period of 30 days. Contact us at 251-368-3148 or toll free at 1-877-575-2440 or stop by our office for further information.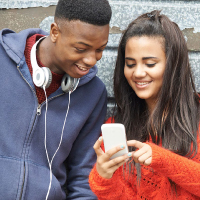 Mobile App
Free and packed with convenient features, our app is a must-have to manage your finances on-the-go.