Switch Kit
You've got plenty of reasons to switch banks. Whether you've changed jobs, moved, or your bank didn't appreciate your business. Switching banks can be a big hassle. We'd like to make switching to First National Bank & Trust, where we value you and are accessible and responsive to your banking needs, as easy as 1,2, 3!
Our Checking Account Switch Kit includes everything you need to make moving your checking account to FNB&Trust easy and convenient!
5 Step Process
Automatic Withdrawal and Direct Deposit Change Forms
"Please Close My Account" Form
As we said, as easy as 1,2, 3!
Making the Switch. Five Simple Steps.
Step 1 - Open your First National Bank & Trust account
Stop by any one of our convenient locations in Atmore or Excel to open your account or
apply online
. Make a note of your account number and First National Bank & Trust's routing number of 062104520. The routing number will always appear at the bottom of each check on the left hand side.
Step 2 - Stop using your old account
And let all your checks clear. This could take up to 10 days or more. In the meantime, destroy any unused checks, ATM and debit cards and deposit slips.
Step 3 - Change direct deposits
Fill out the
enclosed form
and give it to your employer, the Social Security Administration or your retirement plan. Include a new deposit slip or voided check.
Step 4 - Change automatic payments
Use the
enclosed form
to change all automatic withdrawals or automated payment services. Don't forget about those that use your old debit card number, such as automatic payments made online.
Step 5 - Close your old account
Once all checks have cleared, send in the
enclosed form
to close your old account. If, after all your checks have cleared, you have a remaining balance, your old bank will send you a check. It's as simple as that.
Still have questions? Give us a chance to show you how helpful we are.
Stop by one of our convenient locations in Atmore or Excel
Call us at 251-368-3148 or 251-765-9020, respectively or toll free at 1-877-575-2440.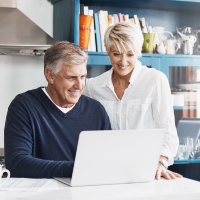 Personal
e-Statements
Receive your monthly statements sooner and more securely.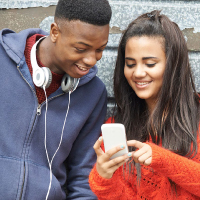 Mobile App
Free and packed with convenient features, our app is a must-have to manage your finances on-the-go.