Rates
First National Bank & Trust Rates
Annual Percentage Yield as of 6/12/18
| Term & Minimum Deposit to open | Interest Rate | Annual Percentage Yield** |
| --- | --- | --- |
| 31 Day CD (1,000.00) | .05 | .05 |
| 91 Day CD (1,000.00) | .05 | .05 |
| 182 Day CD (1,000.00) | .20 | .20 |
| 15 Month CD (1,000.00) | 1.30 | 1.31 |
| 18 Month CD (1,000.00) | .85 | .85 |
| 30 Month CD (1,000.00) | 1.25 | 1.26 |
| 1 Year CD (1,000.00) | 1.20 | 1.21 |
| 2 Year CD (1,000.00) | 2.05 | 2.07 |
| 3 Year CD (1,000.00) | 1.58 | 1.59 |
| 4 Year CD (1,000.00) | 1.65 | 1.66 |
| 5 Year CD (1,000.00) | 2.00 | 2.02 |
| FNB Jump Start CD (250.00) | 1.20 | 1.21 |
| FNB MMA (2,000.00) | .30 | .30 |
| FNB NOW (2,000.00) | .25 | .25 |
| e-Access Checking (50.00) - daily balances up to 25,000 | 1.00 | 1.01 |
| e-Access Checking (50.00) - daily balances 25,000 and above | .25 | .25 |
| Statement Savings (50.00) | .30 | .30 |
| Christmas Club | .75 | .75 |
$1,000 initial deposit and balance requirement.  Excludes IRA CDs.
All Certificates of Deposit eligible for IRA investments.
A penalty may be imposed for early withdrawals on CDs.
*Rate is based on the New York prime rate as published in the Wall Street Journal
and may fluctuate based on market conditions.
**APY's on 1 year or greater term CD's assume quarterly compounding.
Rates are subject to change.
Fees may reduce earnings.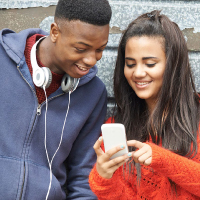 Mobile App
Free and packed with convenient features, our app is a must-have to manage your finances on-the-go.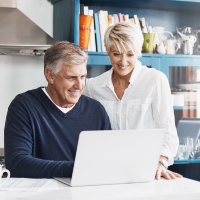 Personal e-Statements
Receive your monthly statements sooner and more securely.