Rates
First National Bank & Trust Rates
Annual Percentage Yield as of 09/01/23
| Term & Minimum Deposit to open | Interest Rate | Annual Percentage Yield** |
| --- | --- | --- |
| 182 Day CD (1,000.00) | 3.96 | 4.00 |
| 9 Month CD ($1,000.00) | 4.91 | 5.00 |
| 1 Year CD (1,000.00) | 4.67 | 4.75 |
| 18 Month CD (1,000.00) | 4.18 | 4.25 |
| 2 Year CD (1,000.00) | 3.94 | 4.00 |
| 3 Year CD (1,000.00) | .35 | .35 |
| 4 Year CD (1,000.00) | .45 | .45 |
| 5 Year CD (1,000.00) | .60 | .60 |
| FNB MMA (50.00) daily balances up to $25,000 | .05 | .05 |
| FNB MMA (50.00) daily balances $25,000 and above  | .05 | .05 |
| FNB NOW (50.00) | .05 | .05 |
| Statement Savings (50.00) | .05 | .05 |
| Christmas Club | .10 | .10 |
Advertised rates are subject to change at the bank's discretion.
A penalty may be imposed for withdrawals prior to maturity on CDs..
Fees may reduce earnings.
All Certificate of Deposits are eligible for IRA investments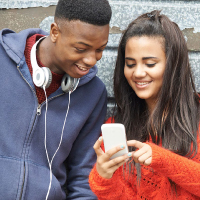 Mobile App
Free and packed with convenient features, our app is a must-have to manage your finances on-the-go.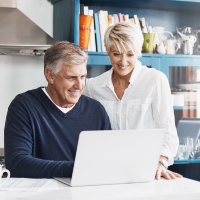 Personal
e-Statements
Receive your monthly statements sooner and more securely.