Student
Learn to Manage Money and Prepare for the Cost of Higher Education
You may still rely on financial help from your parents or other family members, but it's not too early to start cultivating sound money-management habits. Many financially sound adults accomplished their goals through careful financial planning that began when they were students.
How can you start on the path to sound money management?
1. Become A "Star Saver" – Learning to save money in your teens and college years is an excellent habit that will train you be a good money manager for the rest of your life. Set goals for your money and start saving NOW. If you have no immediate goals, your goal can be to have a "money cushion" for when that important need for cash occurs.
* If you're under 19 years of age (18 years of age if you reside in the state of Florida), you'll need the co-signature of a parent and you need to do this together inside the bank.
2. Start a Checking Account – A checking account provides a means to learn how to responsibly handle cash, make smart financial decisions and keep track of your spending records. Whether you use a debit card or paper checks, your checking account can help you manage your budget, including paying your bills on time and balancing your checkbook. With these good habits, you can start building a good credit reputation now. Learn how to use time-saving tools like debit cards, online banking and online bill pay to make your life simpler.
*If you're under 19 years of age (18 years of age if you reside in the state of Florida), you'll need the co-signature of a parent and you need to do this together inside the bank.
3. Plan in Advance for College – It's never too early to begin funding a college education. Learn about all the ways we can help! Whether it's a free, no-frills account, an interest-bearing option, or maximum convenience, we have what you're looking for.
Start with as little as $250
Arrange monthly transfers from your FNB&Trust checking account of at least $25


529 Savings Plan
No limits. Anyone can contribute.
Contribution limits vary
Earnings can grow free from federal tax, and withdrawals for qualified high education expenses are free from federal tax*
Owner (parent or grandparent for example) maintains control of the assets, decides when withdrawals will be made and can change the beneficiary.
Owner can move assets among funds once each calendar year or when beneficiaries are changed.
 
US Government EE Savings Bonds
EE Bonds are reliable, low-risk government-backed savings products that you can use toward financing education and other special events. These are available through FNB&Trust and also may be purchased online at
Treasury Direct
.
Applications for federal student aid are available from your high school guidance counselor, public library or college financial aid office. Go to www.fafsa.ed.gov for online information.

*These tax benefits are effective through 2010 unless extended by Congress. Consult your tax preparer.
4. Establish Credit - Establishing credit is important to your long-term financial success. It¹s a chance for you to show potential lenders that you can be a responsible credit user. For example, a great first step is to open a checking or savings account and acquire a debit card. Debit cards do not create your credit file, but their existence indicates that you have money and the tools to manage it. Secondly, you can apply for a department store or major credit card and use it responsibly by paying your bills on time.
If you don't qualify for credit on your own, ask someone with an established credit history (like a parent) to co-sign your application. Remember, the co-signer promises to pay your debts if you don't.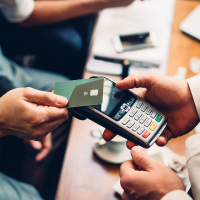 Credit Cards
Make Life Simple! Apply today with one of our customer service representatives.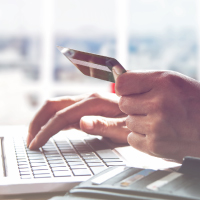 Instant Issue
Debit Cards
More convenient than ever. Stop by a branch location to receive your debit card on the spot.