Retirement
Protect What You've Got
The freedom to retirement comfortably, living the lifestyle you've come accustomed to these years, is truly enjoyable. To do that, remember to meet regularly with an advisor to explain new ideas and opportunities to leverage your money.
You're there now:
2. Improve Funds Availability and Save Time and Money – Take advantage of Direct Deposit and enjoy the benefits of never having to deposit a paycheck again! Our scheduled deposit service will work with your employer to automatically deposit your checks into the accounts you specify, on time, every time!
3. Leave a legacy.
Trust Services are intended for all types of people. We can help you create the legacy you want and administer your assets according to your wishes.
Contact Our Trust Department
…we're here to help!
4. Relieve Your Family From Making Difficult Decisions – Decisions about the disposition of your estate, a living will, burial and funeral arrangements can be made now so your wishes will be known and your family will be relieved of making important decisions under duress.
5. Rent a Safe Deposit Box – This a convenient place to store important items that would be difficult or impossible to replace. Our safe deposit boxes offer more privacy and security than keeping valuables and important documents at home. Ask about sizes and pricing today.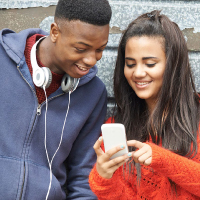 Mobile App
Free and packed with convenient features, our app is a must-have to manage your finances on-the-go.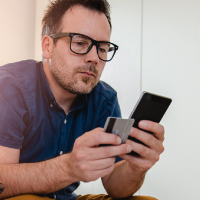 SMS Guardian
Protect yourself with our free anti-fraud text alert service for your credit and debit card transactions.
Messages and Data Rates may apply.