Pre-Retirement
Thinking About Retirement
You've Worked Hard. Now Plan to Enjoy It.
This is a good time to review your portfolio and evaluate your position relative to your retirement plans. Once you have estimated your living expenses, then estimate how much your assets will be worth at retirement, and how long they are likely to last. You can do this with our
simple retirement calculator
.
2. Improve Funds Availability and Save Time and Money – Take advantage of Direct Deposit and enjoy the benefits of never having to deposit a paycheck again! Our scheduled deposit service will work with your employer to automatically deposit your checks into the accounts you specify, on time, every time!
3. Play Catch - Up – After age 50, you are qualified to make "catch-up" contributions to your IRA.
4. Establish an Estate Plan or a Trust
– Our experts can help you plan for the special needs of your children, aging parents, or the responsibilities of higher education. Turn to us for trust administration and estate planning to grow your assets, save on taxes, and protect and manage your property.
Contact Us
to learn more!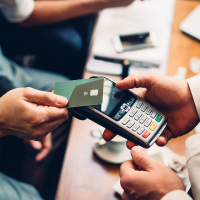 Credit Cards
Make Life Simple. Apply Today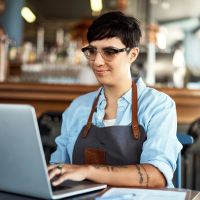 Commercial RDC
Save a trip to the bank and deposit your commercial checks electronically.